Fundraising During Economic Tough Times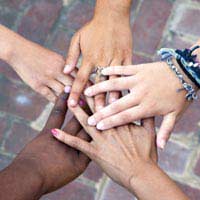 Asking the public for charitable donations can be a daunting task during economic tough times. Cutting back on outlay costs and researching potential donators may be ways to minimise losses during a recession.
Beware of Slashing Fundraising Budgets
Businesses must look at ways to cut costs whenever economic tough times occur and this is no different for fundraisers. One of the first issues to be looked at will usually be the fundraising budget. It might be tempting to start slashing fundraising budgets but this could be harmful once the economy picks up. Try to find other costs that can be cut before touching the fundraising budget.
Fundraiser Negotiations during Economic Tough Times
Negotiating has always been a big part of fundraising when it comes to achieving discounts on venues for fundraising events, and this should not be eliminated during financially tough times. Venue providers will be feeling the pinch themselves and may actually provide a better deal to bring in business. This type of business negotiating should occur across the board. Look to negotiate costs on equipment hire for events,
Marketing And Promotional Materials
. Good business negotiators are well worth their salaries when it comes to obtaining rock bottom prices from other businesses.
Try To Diversify Fundraising Income Streams
Fundraisers should try to diversify their income streams as much as possible; this is the best way to weather financial storms. Fundraisers who rely solely on individual donations should consider reaching out to large companies and small businesses. Government grants and charitable foundations should also be considered during income stream diversification. The outlay costs for appeal requests should not be too great and will mainly take the form of emails. Widening the fundraising audience should bring in results.
Increase Fundraising Donor Contact
Although some fundraisers may find it hard to ask for donations during tough times, if you don't ask you won't receive. The fact is that fundraising requests should be increased and not scaled back. People who have previously donated will still want to give to a good cause, although it may not be at the same level as before. Direct mailing,
Social Networking Sites
and appeals through the local press can all be used to draw attention to fundraising campaigns. Fundraisers can be sure that other charities will be increasing these methods, too.
Research Potential Donation Sources
Researching possible donors is a major part of any business and the fundraising sector is no different. Fundraisers should make the effort to research and find out as much as possible about potential donators. Unfortunately, many fundraisers do not think that this is the right way to seek out new donators. But having research information on potential donators will give a more personal touch when it comes to requests and appeals. Remember to keep all relevant past and potential donor information on databases.
Increase Online Fundraising Efforts
Utilising online tools for fundraising appeals and marketing is one of the most effective and inexpensive contact methods.
Fundraising Websites
, social networking sites and linking to other charities are inexpensive ways to get appeals across to the public. Contacting donators by email is another effective way to push appeal information directly to donators. When contacting businesses always mention the benefits to be gained by donating, such as company name-checks on fundraising websites.
Get the Community Involved in Fundraising Activities
Communities will still pull together to support a good cause even during economic tough times. People still want to give and help during the good and the bad times. Fundraising events involving the community are a way to lift people's spirits and get them involved in something worthwhile. There may not be the opportunity for as many events as there have been in the past but that doesn't mean they should stop altogether. Getting schools, teachers, children's clubs and local businesses involved will be the first step towards organising a
Community Based Fundraising Event
.
Fundraising can suffer during economic tough times and a long-term strategy is important. Some creative methods may be needed to get profits back on track and cutting certain costs will usually be necessary. Fundraising groups should take as much information, help and advice as possible from government charity organisations on methods to weather financial storms.
You might also like...