Fundraising Ideas for Bloggers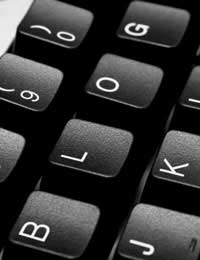 Blogging is one of the most popular activities people do online. Every day, millions of people blog about their lives, news and speciality subjects like sport and food, and countless millions more read the blogs of their friends, family and even complete strangers.
If you're a blogger, using your blog for fundraising is one of the most influential things you can do online. Whether you already have an audience of thousands or your blog is followed by only a few family or friends, you can raise money for your charitable cause with these blog fundraising ideas:
Blog Comment Sponsorship
One very popular way to raise money by blogging is to ask for blog comment sponsorship. There are several ways you can go about it.
If you run a smaller blog, ask your friends and family to pledge money towards the number of comments your blog will receive on a certain day. Try to choose an important day for your charity (such as World AIDS Day), if one exists. Then, publicise your commenting sponsorship and ask people to read and comment on your blog on that specific day. Your sponsors will pay a set amount for every comment people leave on the blog, and if you're able to get a few people to sponsor you, this money will add up quickly!
For bloggers with larger readership bases, you can also do comment sponsoring; however, because you possibly receive many comments on your blog already, you may wish to ask your company, or another local business, to sponsor you. The choice is up to you; all you have to do is tell people what you're doing and keep blogging!
Paid Blogging For Charity
Because blogs are now a big part of our culture, companies will pay for exposure and publicity on people's blogs. You can do this alone or through a paid blogging company.
You don't have to have an extremely popular blog to work with a paid blogging company - all you have to do is sign up and specify the type of companies you would like to blog about. Then, when companies sign up who match your specifications, you will be offered a fee to write a blog entry about their business. This money can be donated directly to your fundraising cause.
When you work with a paid blogging company (or when you accept paid blog entries on your own), you always have the flexibility to accept or deny any offer. If you receive a paid blogging offer from a company you don't like, or that doesn't fit with the concept of your blog, you can refuse that particular offer.
Blogging And Social Media Fundraising
Most bloggers depend on a network of other bloggers for at least some of their readership; the origins of blogging are traced to like-minded people sharing information on their respective websites, and this is still a big part of blogging culture.
If you and your friends all have blogs, you can fundraise together and raise even more money for your charity. Whether you combine your fundraising efforts (such as doing a sponsored activity or commenting sponsorship together on the same day) or simply publicise each other's fundraising events, your blogging network can generate some powerful donations for your cause.
In fact, you can use your blog, as well as other social media websites like Facebook and MySpace, to publicise any fundraising you do. Even if you are raising money by doing something offline, such as a cake sale or sponsored run, you can use your blog and your friend's blogs to get more people involved.
Spreading The Word About Blog Fundraising
The success or failure of fundraising is often dictated by how many people know about your fundraising efforts and are inspired to donate as a result.
This is the type of powerful results that blog fundraising can provide. Whether you use your blog to fundraise directly or to publicise offline fundraising events, blogging about your fundraising plans is a great way to educate your blog readers about your fundraising efforts and raise money for your charitable cause.
You might also like...