Fundraising Ideas You Can Do at Home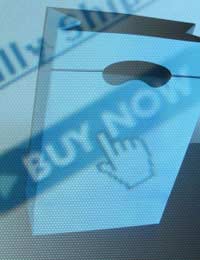 It's possible to fundraise for your charity, school or organisation any time, day or night. In fact, there are many fundraising activities you can do from the comfort of your own home.
Fundraising from home has one immediate advantage - minimal costs. Whereas a large fundraising event will have overheads like space rental and marketing, fundraising at home is a simple, low-cost way to raise money for a cause.
Get your family and friends involved and make it an even bigger success; creativity is your only limit.
Here are some home fundraising ideas to get you started:
Sponsored Activity
Sponsored activities are some of the most popular ways to fundraise, and there are many activities you can do at home. Solicit donations from family, friends and work colleagues in support of your cause, then carry out the sponsored activity.
Sponsored activities you can do at home include:
Sponsored silence - Ask your loved ones to pay you a donation in exchange for a silent day.
Baked bean bath - For every donation, agree to sit in a bath of baked beans for one minute. Don't forget to take photos to share with your donors!
Give something up - Ask people to sponsor you to give up something you love, such as chocolate. You can even sponsor yourself by giving up a night out - the money you save will go straight to your fundraising efforts!
Run An Online Auction
The Internet has made it easier than ever to fundraise. You can use your computer to sell unwanted household items on Internet classified boards or online auction sites, raising money for your charity or organisation.
If you plan to run a charity auction, make sure you state this in your auction listing. Let your bidders know that you're cleaning your house and giving money to a worthy cause!
Hold A Fundraising Dinner Party
Invite all your family and friends over for a dinner party with a difference. You can prepare all the food yourself or ask each party guest to bring a dish; you can even create a special theme for the evening.
There are several different ways you can fundraise at your dinner party. You can charge your guests to come to the party, or for drinks. Additionally, you can incorporate games and other fundraising ideas at the party. Have a quiz night, talent show or fancy dress night, set an entry fee, and give away prizes to the winners.
All Fundraising Ideas Start At Home
There are lots of fundraising ideas you can do at home, either alone or with the help of your family and friends. Fundraising events don't need to fill huge arenas to be successful; start in your home and you'll be surprised how much money you can earn for your cause.
No matter what kind of fundraising you decide to do, the support of your friends and family is key. Whether you ask them for donations or lean on them for support while you fundraise on your own, friends and family help make any fundraising venture a success.
Fundraising from home can be an enormous success for your organisation or charity, so call up your friends and get started today!
You might also like...
That Is so sad i hope he can get through it .
Cooleey
- 7-May-14 @ 1:54 PM
My grandson is ADD,he has struggle all of his life,passing one grade to the next.Every year the teachers just pass him along.He so despriatly wants to improve his reading and comprehension. He was just recently offered to attend a learning center, but it is more than we can afford. The cost is 2500.00 and guarantees results.While I know that that is a large sum of money, It is a small amount compare to giving him a future or even saving his life.PLEASE DON'T LET HIM FALL BETWEEN THE CRACKS.. Any amount would be beneficial.
Doll
- 15-Feb-13 @ 10:48 PM