Necessary Resources for a Successful Fundraising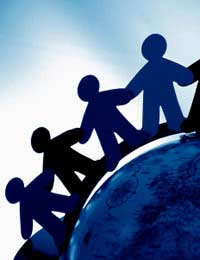 There are a few vital resources that are necessary for a successful fundraiser. One of the most important resources will be the dedication of the volunteers involved.
The Foundations of a Successful Fundraiser
Fundraising is fun but does involve a lot of planning and hard work. Most fundraising events will involve a committee that will form the backbone of the fundraising campaign. The committee will usually be made up of dedicated volunteers who have come together to raise money for a good cause or charity. The planning stage will be the time to review the resources available and those that will need to be obtained. Necessary resources for a successful fundraiser will include volunteers, marketing and advertising resources and a wealth of ideas.
A Dedicated Pool of Volunteers
Volunteers are a vital element when it comes to successful fundraising. Volunteers will be needed throughout the whole of the fundraising process from the planning stage to staffing and running the actual fundraising event. Volunteers with previous fundraising experience, and also those with experience in business or admin work will be beneficial. Having a dedicated pool of volunteers will mean that each person can be appointed certain tasks and this will help to divide the workload. Volunteers can come from the local community or can be online volunteers who can help with marketing and advertising.
The Importance of Online Fundraising Resources
A huge amount of the fundraising work will be carried out online. Marketing, advertising, researching and contacting sponsors, emailing newsletters, fundraising websites and social networking are all part of the fundraising process. Online resources are vital within a fundraiser and the internet has made certain aspects of fundraising a lot easier. Online payment merchant tools are also vital for donations made online. A computer and internet savvy volunteer will be invaluable during this part of the fundraising process.
Getting Fundraising Advertising Right
Getting the word out on the fundraising campaign shouldn't be difficult but it is important to use all the resources available. The internet is an important tool when it comes to advertising a fundraiser but it is not the only method available. Fundraisers should contact local media outlets such as local newspapers and local radio. Local businesses should be contacted regarding sponsorship and a good negotiator may be able to persuade businesses to print up flyers and posters. These flyers can then be placed in business premises to widen the campaign advertising.
Obtaining Business Sponsorship
Sponsors are another vital component of a successful fundraiser. Obtaining backing from business sponsors will mean credibility for a fundraising campaign as well as financial donations. Businesses can also donate products that can be auctioned, raffled and sold during fundraising events. Businesses can also advertise that they support the fundraising campaign on their actual websites. Business sponsorship is vital not only for the business resources and manpower that can be brought but also for the public interest a business can draw to a fundraiser.
Fundraising Events Research
Undertaking research is another vital component of a successful fundraiser. There are many elements that have to be thoroughly researched including:
The audience that the fundraising campaign will be targeting
Legal issues such as insurance issues for events including liability and event cancellations
The best type of events to bring in maximum public interest and the maximum donations
Seasonal influences such as the type of events that can be held at certain times of the year
The many different methods that can be used to take in donations such a face to face collecting and online merchant tools
Researching the benefits of using incentives during a fundraising campaign
Getting communities involved including businesses, schools, social clubs and churches
Whether the campaign will be a one off event or the feasibility of a fundraising campaign throughout the year
A fundraising campaign is not an easy thing to plan, organise and run. The more volunteers that can be included the less work each individual person will have to undertake. Set out a checklist of duties and tasks and appoint a different task to each member of the fundraising committee. Many fundraising campaigns have not reached their full potential simply because too few people took on too many duties. If the initial research has been undertaken and the resources are in place, a fundraiser should run smoothly towards its final outcome.
You might also like...