Fundraising Sponsorship Through Local Companies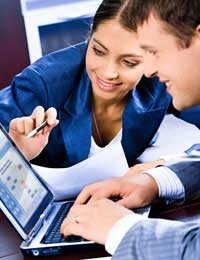 Obtaining fundraising sponsorship through local companies will be a boost to any good cause. Not only do endorsements from local companies help to publicise the cause but can help businesses with equipment and venues for fundraising events.
The Benefits of Local Business Sponsorship
Sponsorship from local companies is one of the best ways to increase fundraising donations. Approaching local businesses does not take a great deal of time and the rewards can be well worth any effort. When a business sponsors a fundraising group it will usually mean that they expect their company to be promoted by the fundraisers. This could mean naming the company on fliers and fundraising websites. It could also mean wearing t-shirts with the sponsor's name on it. People are more likely to give donations if they see that the fundraisers are sponsored by well known local businesses.
Contacting a Company for Sponsorship
A list of companies to be contacted for sponsorship should be drawn up during the planning stage. There are many companies that actually do provide sponsorship and have funds set aside for this reason. Big supermarket and stores groups such as Tesco, ASDA and Debenhams do have their own fundraising departments that can be contacted. Many small local businesses may also sponsor fundraisers if they think the cause is worthwhile. An email should be the first method of contact, followed by telephone calls and face to face meetings if the company is interested in sponsorship.
Types of Business to Contact
There are a huge number of local businesses that can be contacted when it comes to sponsorship. Local shops, pubs, restaurants, educational institutes, social clubs and banks are some of the most popular sponsorship companies. The more local companies that fundraisers contact the more likelihood there will be of finding a few good sponsors. Extending the net over different companies is a good idea, especially if a fundraising event is to be held. Local companies can often donate equipment to be used, goods to be sold and can supply venues where fundraising events can be held
Fundraising Sponsorship is a Business
In certain cases the sponsor may wish to draw up a business sponsorship contract with the fundraiser. The sponsorship contract will include obligations and terms that both parties agree on. This can include:
The right to display the company's name on fundraising websites and promotional material
Financial details including how much is to be sponsored, frequency of donations and VAT liabilities
Insurance details, including insuring the sponsor if a fundraising event is cancelled
The benefits and rights that exist for the sponsor
Goods and other fundraising equipment that are to be donated by the sponsor
Termination details for both sponsor and fundraisers if problems do occur
Name of the sponsor appearing in any media advertising of the fundraising cause including filming and print
Help from the sponsor to advertise and promote the fundraising organisation
Get the Sponsors Involved in Fundraising Events
Once the fundraising organisation has sponsorship it is a good idea to try to get the business involved in fundraising events. This could take the form of holding a music night in a pub with collections for the cause taken during the evening. Local companies can organise fun days at work with proceeds going to the cause. Collection tins can be placed in shops, pubs and restaurants and these can greatly increase the fundraising totals. If a fundraising event is to be held make sure the sponsor is informed and asked if they would like to contribute goods to be sold on the day.
Involve the Community through Fundraising Sponsors
Fundraising sponsorship through local companies is one of the best ways to get a community involved in a good cause. All local businesses will have employees from the area and this is the best way to spread the word about the fundraising activity. This can soon spread to other groups such as local schools where children and parents can become involved in the fundraising cause. Bringing a community together can significantly increase the amount of money raised, especially if there is an end of fundraising event day.
Local companies will usually expect something in return for their sponsorship. But advertising a local business and bringing them into the fundraising group does have many positive benefits. This will increase the amount of people involved in the fundraising and should increase the amount of money that can be raised for a good cause.
You might also like...