FAQ: Sponsorship Through Well Known Companies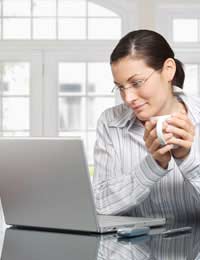 Obtaining sponsorships from well known companies can make a significant difference to fundraising donations and public interest. Well known companies can take the form of local or major businesses, and donations can come in the form of money or products.
Why Get Businesses Involved in Fundraisers?
There are many reasons to obtain sponsorship from businesses, the major one being increased donations. Well known businesses such as large supermarkets will usually be willing to help local fundraisers in return for a name check on fundraising websites. Businesses can also provide products, discount vouchers and services that can be used for raffles and auctions. Many large businesses will have their own fundraising department and will be able to provide help on setting up a fundraiser. Some large businesses also have funds set aside that are specifically used to help fundraisers.
Which Companies Should Be Contacted for Sponsorship?
If fundraisers don't ask they don't get and there is no limit to the amount of businesses that can be contacted. Well known local businesses are a good start as this can bring in more publicity in local newspapers and on local radio stations. Local businesses can also donate services such as a restaurant meal for two that can be won by local donators. Fundraising flyers can also be placed in local business premises and this can significantly swell the amount of interest in the campaign. Sponsorship from local businesses will mean that donations and interest are also increased through the business's employees.
Will National Businesses be Interested in Sponsoring a Local Fundraiser?
Fundraisers should research the national businesses before they contact them for sponsorship. There are many national businesses that do regularly help local fundraisers; an internet search and contacting the stores should provide results. Make sure that there is not a conflict by holding a fundraiser for the same charity at the same time as the business is holding their fundraising event. Most national businesses will have stores in towns and cities and will gladly help out the local community with sponsorship and donations.
What Should Fundraisers Ask for from a Business?
Researching a business should give a good idea of the way they can provide help for a fundraising event. For example, a music store may be able to provide equipment such as loudspeakers for use during the fundraising event. A restaurant could provide a meal for two as a raffle prize and clothes stores could provide discount vouchers. Donations in the form of services and funds will depend on the size and type of business. The basics will come down to financial donations, donated products and the advertising of the fundraiser through the company.
What Will Businesses Expect in Return for Donations?
A business name check on flyers and fundraising websites is a standard exchange in return for donations. This will not cost the fundraising company money and can actually bring in more publicity for the fundraiser. Many people will become interested in a fundraising event if they see that the businesses they use are supporting the event. Business name checks can also be placed on clothing worn by fundraisers and at prominent places during fundraising events. Having a well known business involved in a fundraiser can be an excellent way of adding credibility to a campaign.
Will Businesses Have a say in the Fundraising Event?
Businesses will not usually have a say in the running of the fundraising event but will usually want details of the campaign beforehand. Meetings with the business will sometimes be required to go over event details and ensure there are no conflicts of interest. Businesses will also want to know that the fundraisers are credible and that the events are the right image for their business. In many cases a written contract will be necessary to ensure that both the business and the fundraiser known exactly the terms and conditions of the sponsorship deal.
How Should I Contact Businesses for Sponsorship?
Email is the most popular contact method for most businesses. Well known national businesses may have their own fundraising departments that can be contacted via their websites. Local businesses can be contacted by email or telephone in order to set up a meeting if they show interest in the idea. Use local media outlets such as newspapers and radio to advertise and bring in interest from local businesses. Social networking sites are also a good way to get in touch with local businesses and ask for sponsorship.
You might also like...