The Best Winter Fundraisers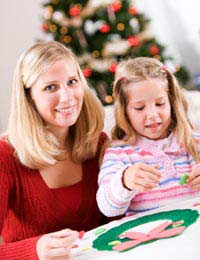 Fundraising during the winter months can bring up some issues especially for outdoor fundraising sports activities. The winter weather in the UK can be a constraint but there are some popular indoor and outdoor winter fundraisers to consider.
Planning Issues with Winter Fundraisers
When it comes to outdoor winter fundraising activities there is one big issue, the weather. British winter weather can usually be relied on to either be very cold or very wet and it is usually unpredictable. Having to cancel an outdoor fundraiser due to the weather can cause financial headaches such as losing venue deposits and rescheduling issues. Indoor fundraising activities during the winter are a safer bet but this does limit the scope of the activities. But there are still some outdoor fundraising activities that can take place during the winter months.
Outdoor Fundraising Sports Activities during Winter
When it comes to outdoor sports activities during the winter there are some where the weather will not make too much of a difference. Sponsored sports such as cycling and running will warm the body up and participants will not usually feel the cold. Rain, however, can make a difference to these sorts of activities. If this type of sport is considered during the winter months it may be a good idea to hire an indoor sports venue. Local councils will usually have these facilities for hire, and the fees will either be very low or free.
Extreme Winter Sports Fundraising Activities
Unusual fundraising activities will always attract a lot of attention. Winter brings the opportunity for extreme sports, one of which is swimming or dips in icy waters. Sponsored swimming in below freezing temperatures is an unusual but popular fundraiser. Of course this type of extreme sport does come with risks and medical clearance and liability waivers are a necessity for entrants. Participants are often sponsored by how long they can stay in the icy water, and this is usually an adults only activity.
Festive Winter Fundraising Activities
Christmas is of course the main highlight on the winter fundraising calendar. The festive season is a time when people are likely to be extra generous when it comes to giving to good causes such as helping the homeless. Fundraising event nights including dances, parties, bingo and race nights are all popular during the Christmas period and the winter months in general. Door to door festive fundraising can also include making and selling Christmas decorations, and the traditional carolling. Fundraising organisations can also sell festive products on their websites to bring in additional donations.
Selling Winter Products for Fundraisers
Fundraising groups can plan ahead when it comes to selling goods during the winter months. Fundraising organisations can sell products such as warm clothes, Christmas and New Year goods, and food and beverages with a winter theme. These goods can be sold door to door or via the fundraising organisation's website. The positive side of selling winter themed goods is that this activity can be planned well in advance. Home made goods such as baked food and hand crafted goods will also help to keep overheads low and maximise profits.
Popular Fundraising Causes during the Winter Months
Winter is a time that can hit the most vulnerable members of society the most. Helping the homeless is a very popular fundraising cause all year round but extra help is always needed during the winter months. Funds raised can go towards food runs for the homeless, warm clothes and even providing shelter for a few nights. Elderly people are also at risk during the winter months and many charitable organisations are dedicated to raising funds to keep the elderly warm during the winter. Funds raised can be donated to groups such as Age Concern and Shelter who will put this money to good use.
The winter months can bring a whole new dimension to fundraising activities. Indoor events such as social fundraising nights are always popular especially during the festive period. Outdoor activities that are not possible during other seasons can be taken advantage of during winter. The winter weather can provide some problems, and alternative venues should always be considered as a back-up to avoid event cancellations. Overall, winter brings an opportunity to get creative and tailor fundraising activities specifically to the season itself.
You might also like...