Publicising General Versus Specific Fundraisers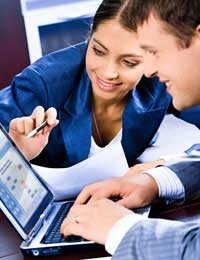 Fundraising campaigns can be split into general or specific fundraisers. Many fundraising organisations will raise funds for both of these appeals and it will be beneficial that the public are made fully aware of the type of appeal taking place.
Public Awareness of General and Specific Fundraisers
The British public do donate generously to a wide range of charities and good causes. But the public are more likely to donate if they have a good idea of where their donations are going. Advertising is of course the best way to make sure the public are kept informed on how their donations are being used. The public should be kept informed from the beginning as to the specifics of the campaign. This means making donators aware of the type of fundraising campaign being held and whether it is for specific or general fundraising purposes.
The Difference between General and Specific Fundraisers
Specific fundraisers are when funds are going to an easily identified cause. This could include one off fundraisers to bring in donations for restoring a local church or to help an individual within the community with medical bills. General fundraisers are usually to raise money to help with the running of the fundraising organisation. General fundraisers can also include raising funds for a number of items, for example, items for a local hospital, and these items could differ from month to month. The public should be made aware of the type of fundraising event through advertising and publicity means.
How to Publicise General and Specific Fundraisers
Publicising specific fundraisers is a simple process. Advertising and publicity material will be used to inform the public as to exactly the cause that is being promoted. General fundraisers can be more tricky to publicise and can take more advertising creativity. Most fundraisers will use easy to understand advertising to make the public aware of where the funds are going. Statements that are easy to understand and catch the public's interest will usually be used for general appeals.
Examples to use for General Fundraising Publicity
When creating general fundraising publicity it is important to use easily understood slogans. This type of advertising should capture the public's interest as soon as it is read. By using these slogans the public will then have a solid idea of where their donations are going. General fundraising publicity slogans are used regularly by national and international charities but can be implemented by any size of fundraising organisation. Examples of general fundraising advertising are "£10 can send a child to school for a month in Africa" or "£5 can provide food and shelter to a homeless person for a night".
Why General Fundraising is Important
It can be more difficult to obtain donations for general appeals. The public do like to know that their money is going directly towards the recipients of a cause. They are less likely to give money towards general appeals than specific ones. There has been a lot of negative publicity in the press on fundraising organisations using donations to expand their own organisations. This has been the case specifically with appeals for disasters such as the Haiti earthquake. But without fundraising for general causes it would be impossible to continue the running of charitable organisations and the ability to get funds to where they are needed.
Keeping the Public Informed of General Fundraising Donations
Keeping the public informed of where donations are going will be the best way to keep regular donators. This type of publicity can be used for both general and specific appeals. Informing the public of how their donations have been used can include:
Placing information on social networking sites and fundraising websites with photographs if available
Information can be provided in fundraising newsletters in print and sent by emails
Thank you emails and letters with details of the fundraising campaign outcome can be sent to registered donators
Fundraising campaigns often have end of campaign events where information on fundraising totals and the general appeal can be given to donators
Fundraisers should make it as clear as possible as to where charitable donations will be going in their publicity and advertising methods. Having extensive knowledgeable on both specific and general causes and being able to answer questions from the public will help to win the public's trust. Members of the public who do have trust in a fundraising organisation are more likely to donate again in the future.
You might also like...