Adding Credibility to Your Fundraisers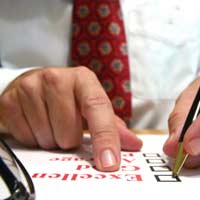 There have been many reports by the media that donators have lost trust in giving to some charitable causes. The public who do give to charitable causes want to be confident that their money is reaching the intended cause. There are ways to help improve the credibility of a fundraising cause, and confidence of the public.
The Importance of Credibility when Fundraising
It is not enough to simply create a fundraising campaign and just expect the public to make donations towards a good cause. Having good credibility will go a long way towards raising public interest and increasing donations. Setting out ways to implement fundraising credibility should take place during the initial planning stage. Remember that some people will check details and verify information before considering donating to a fundraising campaign. Some donators will also be more willing to give again to a campaign if they have been reassured that their donations are actually going directly to the good cause.
Increase Fundraising Credibility with Verifiable Details
Fundraisers should ensure that details of the cause are easily verifiable. These details should include the name or names of the people who are organising and running the fundraising campaign or event. Contact details such as telephone numbers, email addresses, and if applicable a website address, should be placed on marketing materials such as flyers and posters.
Add Fundraising Credibility through the Press
Press releases and newspaper advertising are an excellent way to add credibility to a fundraiser. Local newspapers will always be interested in fundraising events and campaigns that are taking place within a community. This not only adds credibility but can also significantly increase interest from the public. Use different media sources such as local radio stations and online advertising as well as newspapers to help to spread the word and create a buzz about your event. Always try to place interviews, press releases and press stories on the fundraising website.
Obtain Business Backing for a Fundraiser
Obtaining support through local businesses will increase the credibility and image of a fundraiser. This can be easily undertaken by agreeing to name check the business on the fundraising website and promotional material. Having support from local businesses will often mean increased donations and more interest in the fundraisers. Fundraising posters can also be placed on the premises of the businesses that are sponsoring the fundraising campaign. Remember to also request support from national businesses such as supermarkets that operate in the local area.
Give Multiple Donation Choices
Giving a number of different ways to donate to a fundraising campaign is not only a great way to boost credibility but can also increase donations. Many donators like donating by text as it offers a quick and convenient way to donate, however others are uneasy about donating by text but will donate online. Preferences for donations do vary and giving a choice of donation methods means the fundraisers have covered all bases in this area. Allowing donators to pay through their banks or to give to a cause from their salary through an employer will also add credibility. Try to ensure that donations are tax deductible as this will further increase fundraising credibility.
Other Methods to Raise Fundraising Credibility
The more tools and methods a fundraiser uses to improve their credibility the more likely the public will be inclined to give to the cause. Covering as many bases as possible will put the donator's mind at ease when considering giving to the fundraising cause. Other relatively easy ways to raise credibility can include:
Apply and register with the Charity Commission to obtain an official status
Register with HM Revenues and Customs in order to use Gift Aid
Run the fundraiser through a recognised charity website such as the My Fundraising site run by UNICEF
Use fundraising tools offered for free by major companies such as Vodaphone for obtaining donations
Ensure that at least 60% of donations go to the intended cause
Having too high overheads will make the fundraiser look inefficient and will do nothing to gain public trust
Make donators aware of where their donations are going; this can be easily undertaken through websites and newsletters
Obtain support from local or national celebrities to boost credibility and increase public interest
Trust is a big part of fundraising, and obtaining public trust is not always an easy thing to achieve. Successful fundraisers will know that securing public trust can mean guaranteed donations during future events and campaigns. Potential donators will do their homework on fundraising organisers and it will be beneficial to have a number of different ways to prove the trustworthiness of the campaign.
You might also like...
Thank you so much for taking the time to write this extremely informative and valuable article. I am looking forward to using some of the ideas expressed here. I will be sure to visit and share with you within a few months to let you know how our fundraising is progressing for our new non profit.
bvb
- 3-Apr-14 @ 10:44 AM