The Lowest Cost and Easiest Fundraising Methods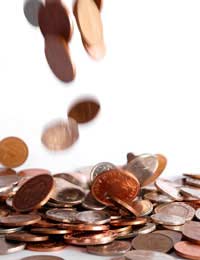 Fundraising activities can be costly in terms of time and money. But there are easy, low cost fundraising methods that require little effort or cash outlay to get a fundraising ball rolling.
Tools Required When Starting a Fundraiser
Starting a fundraiser from scratch shouldn't be a daunting prospect even for beginners. In fact, the main requirements from fundraisers are enthusiasm, commitment and imagination. The internet, although not essential, is one of the best tools available in order to reach an audience and receive donations. Beginner fundraisers do not even need to own a computer and can obtain free internet access and computers at local libraries. The fundraising activity and advertising using the internet are two of the main parts of a fundraiser, and these can cost nothing to implement.
Using Internet Based Fundraising Tools
Almost all of the fundraising tools that are available via the internet are free to use. Social networking sites are an invaluable tool for publicising a fundraising event and can attract a huge donator audience. Fundraising for a particular charity or good cause will mean that help is available with fundraising tools such as donation facilities via email and text. Individuals and groups can set up their fundraising pages for free with major companies such as Virgin Money Giving and British Telecom. Companies such as Virgin and BT do provide step by step fundraising help via their websites.
Direct Donations for Fundraisers
Standing with a fundraising collecting tin asking for donations is one of the most popular fundraising methods. For some this may not seem like an easy method, especially during the winter months but it is a low cost way of attracting donators and obtaining public interest. There are rules however that go along with this type of fundraising. A license from local authorities will usually be required. If fundraisers are collecting near places such as supermarkets and shops then permission from store managers will be required.
Choosing a Low or No Cost Fundraising Activity
The most popular low cost fundraisers are usually sponsored sports activities. Sponsored sports activities can be held throughout the year in the UK; indoor sporting events are an option during the winter months. Sponsored sports events that involve the local community are a good idea as they bring donators together with the focus on health related activities. Other low and no cost fundraising activities can include:
Quiz nights held in local venues such as pubs and church halls
Donations of goods that can be sold or raffled with proceeds going to charity
Race nights held in pubs and local clubs
Music events with local bands playing one off gigs with proceeds going to charity
Local dance clubs such as line-dancing holding monthly events with proceeds going to different charitable causes
Bingo nights, dinner dances and coffee mornings held at local venues
Sponsored sports such as cycling, swimming, running, walking and jogging are extremely popular
Getting local businesses to provide donations in return for sponsorship name checks on fundraising websites and social networking sites
Keeping Fundraising Costs to a Minimum
Keeping fundraising costs to a minimum basically means looking at ways for donators to help out. One way is to ask local business owners or managers for financial sponsorship or goods/services that will be of help to fundraisers. Getting local and even national businesses involved will give a fundraiser more credibility and will usually bring additional publicity. Another plus point of sponsorship through businesses is that the business employees may decide to become involved. The more people who are involved the quicker and wider the word will spread on the fundraising event especially using social networking such as Facebook and Twitter.
Additional Costs for Fundraising Activities
One issue fundraisers should be aware of is the additional costs that may come with the fundraising events. Sponsored sports are a low cost activity but there may be additional costs such as insurance to consider. Sports activities do come with a risk for those involved and having public liability insurance is a good idea. Fundraisers who are giving to major charities can contact the charities to see if help is available. In many cases this insurance will be covered for fundraisers who are giving their proceeds to major charities.
Low cost fundraising means that more of the donations can go towards the good cause instead of towards the fundraising process. Major charities spend a large amount of their donations on running costs instead of the charitable cause. But with low cost, easy fundraising events and using the internet as a fundraising tool it is possible to keep costs to a minimum. Keeping it simple will be beneficial when it comes to fundraising for a good cause.
You might also like...
Need funds to go to Swaziland and build classrooms so I will try a swimathon.
Luke
- 18-Nov-15 @ 5:34 PM
Will try to use some ideas. My goal is to raise enough money to build a school in Africa.
Elsie Cairns
- 20-Oct-12 @ 7:07 AM