The Best Fundraisers for Beginners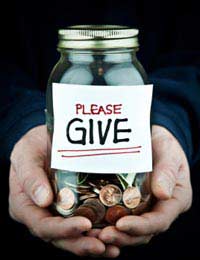 Fundraising campaigns and events are fun but are also a lot of hard work. Those who are new to fundraising should keep their first events and activities simple until they gain confidence and experience.
Fundraising Beginners should take Advice
There is a huge amount of advice and information available for fundraising beginners. Libraries will have books on the subject and there are national charities and fundraising organisations that will be happy to help beginners. The internet is an invaluable source of ideas and information on all aspects of fundraising. Websites, such as wwwIdeasfundraising.co.uk, can guide beginners through the entire fundraising process. Fundraising can include a lot complicated legalities and
Insurance Issues
and it is better to keep activities simple on a first attempt.
Don't Forget the Importance of Planning
Planning a fundraiser is one of the most important fundraising stages. This will be the time to decide on issues such as the fundraising cause, types of activities and how many people are to be involved. The more volunteers that are involved from the beginning the easier it should be to delegate duties.
Marketing and Advertising
, as well as donation options should all be discussed during the planning stage. Consult with any members of the fundraising group with experience or friends who have undertaken previous fundraising activities.
Simple Activities for Fundraising Beginners
First-time fundraisers should keep fundraising activities simple and easy to organise. Think of popular fundraising activities such as sponsored sports. Sponsored sports need little more than participants, sponsor forms and a venue for the activity.
Sporting Events
, such as sponsored walks and runs, are the easiest to organise, although the British weather should be kept in mind. Other activities such as coffee mornings, car boot sales, dances and dinners are fairly easy to organise.
Getting the Community Involved in a Fundraiser
Getting the support of the local community in a fundraiser should not be too hard to achieve. Most communities will have social focal points, such as churches, social clubs and pubs. It will be a good idea to make contact and ask for support from these venues. This will not only increase the number of people who will become involved but also increase donations. Many of these local venues will be the ideal place to hold fundraising events and this could mean obtaining a venue without paying a fee.
Getting the Fundraising Advertising Right
Advertising is a crucial element of a successful fundraiser, and beginners should not underestimate the importance of advertising. Simple advertising will include the internet using social networking sites and free to build fundraising websites. Free to use payment tools can also be set up on the internet for donations. Fliers and posters are also useful advertising methods and the local press and radio should not be forgotten.
The Best Fundraising Activities for Beginners
There is a wealth of easy to set up fundraising events and activities. Simple activities for beginners can include:
Sponsored sporting events, such as football matches, walks, runs, cycling, swimming and golf tournaments
Selling goods at car boot sales, jumble sales and coffee mornings
Obtaining donations from local businesses and products that could be sold during fundraisers
Talent shows at local venues, such as plays and singing competitions
Raffles and lotteries that can be sold to bring in donations to a fundraiser
Sponsored car washes, hair shaving and board games tournaments
Members who have skills, such as playing musical instruments, can teach others the basics for donations
Local dances, dinner evenings and race nights are not too hard to organise
Beginners and Long-Term Fundraising
Beginners should be wary of organising long-term fundraising campaigns. Long-term fundraisers do take a lot of planning and organisation. Issues such as budgets, insurance for events and tax issues can be stressful even for experienced fundraisers. There is nothing wrong with repeating a fundraiser annually or planning events throughout the year. But complicated fundraising events such as a fundraising music festival will need a great deal of planning, and should be attempted only once experience has been gained.
Beginner fundraisers should learn to walk before they can run. Gaining experience in fundraising will be a natural progression, and the first fundraising events will be a learning experience. It does take time to build up a base of regular donators and volunteers. Having some experience should help to ensure successful fundraising events in the future, and help build credibility for a fundraising group.
You might also like...
I did a jumble sale, a dance and a fashion show to get money for charity.
plum
- 2-Jul-15 @ 10:30 PM