Obtaining a Celebrity for a Fundraising Event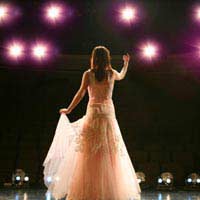 Celebrities can be a powerful endorsement for any fundraising event. Having a celebrity attend a fundraiser can greatly swell the attendance figures and can generate significant publicity for the event.
The Benefits of Celebrity Endorsement
Celebrities will often take part in fundraising events if it is a cause close to their heart. Having a celebrity guest at a fundraiser can significantly raise the amount of people attending the event. There are plenty of people who will travel great distances for the chance to meet a celebrity in person. Celebrities will also often give free publicity for an event or cause by mentioning it during interviews. There are a huge amount of celebrities that donate an amount of their time to non profit and charity organisations, and having a celebrity guest may be worth considering.
Finding a Celebrity Guest for a Fundraising Event
There are a few ways to find the perfect celebrity guest for a fundraiser. Researching which celebrities endorse certain charities will be a good start. This can be found out by reading interviews where celebrities talk about causes they are interested in. Contacting the celebrity's agent is a way to find out if they are interested in supporting the cause. Celebrities can of course be booked to appear at a fundraising event but this may come with a fee. Consideration should be given as to whether or not this fee will actually be recouped by the celebrity's appearance.
Local Celebrities and Fundraising Events
It would be great to have A-list stars attending a fundraising event but unfortunately this isn't always achievable. Local celebrities can actually be a great endorsement for any fundraiser and are often happy to help a local or good cause. Local bands, radio personalities, regional television newsreaders and columnists from local newspapers will all help to attract larger attendance numbers. Undertake some research on celebrities that were actually born locally and then contact them to see if they will support the cause.
Contacting a Celebrity
Depending on the popularity of a celebrity an agent may be the first point of contact. An email should be the first method of contact and it may take a few emails and many phone calls before contact is made. Many local celebrities will have their own websites or can be contacted through fan club websites. If the celebrity is local then it may just be a matter of contacting their place of work to see if they are willing to offer support. There are also agencies that specialise in hiring celebrities for events and they will have websites through which contact can be made.
Using a Celebrity at a Fundraising Event
There are a number of different ways a celebrity can be used during a fundraiser. It will depend on the type of celebrity, how flexible the celebrity is and how much time they have to spend at the event. Ideas can include:
Cookery classes with celebrity chefs
Sporting events involving members of the public and the celebrity
Auctioning off celebrities to spend time with the winner such as a private dinner
Charging money to have photographs taken with the celebrity
Local radio celebrities can often hold outside broadcasts during the fundraising event
Celebrities can sign items that can then be auctioned off
Celebrities such as actors may be able to provide tickets to plays that can also be auctioned off
Having the celebrity make an opening speech or talk to attendees as part of the fundraiser
Utilising a Celebrities Endorsement
A celebrity endorsement can bring great weight to a cause and their endorsement should be used to the fullest. The celebrity endorsement should be mentioned on newsletters, websites and flyers. If a celebrity is appearing during a fundraising event make sure that local radio stations and local television stations are aware. Having a celebrity means more publicity for the cause and as many media outlets as possible should be used to advertise this fact. Even a simple statement by a celebrity on the fundraising website will usually be enough to attract interest and donations.
The power of celebrities to boost a fundraising event or cause should not be underestimated. Even an endorsement by a well known local figure or government official will be enough to bring added interest to a cause. Endorsements by local or regional MPs are another good way of raising interest in a cause. Celebrities don't have to be big stars and it's often the local celebrities that can help the most with a local fundraiser.
You might also like...
We have set up a charity called Josh's prayers we pay disbursement fees for parents who lose children tragically not everyone has £1000 sat in the bank and that's what you need to pay for a child's funeral to take place in my area, we have raised 1000s since august last year after my son josh 18 was killed after his car fell on him while working on it. We have a really big event taking place this year in July in Stourport and would love a celebrity to come down we have live bands and kids entertainment all day until the night time how would I get someone to take interest ? We have emailed so many celebs but I think to them £1000 is nothing so they maybe don't see it being a good cause? But we have already helped families and without our help their funeral would have had to be put on hold until they could find the disbursement fee PLEASE CAN ANYONE HELP RAISE OUR PROFILE? thanks in advance
Stef
- 27-Mar-15 @ 8:57 AM