Hold a Fund Raising Coffee Morning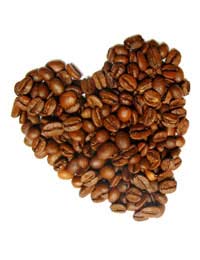 Coffee mornings are a great British tradition. Large or small, they are the perfect activity for conversing, mingling and raising money for a charitable cause.
Finding A Venue For Your Coffee Morning
One of the great things about holding a fundraising coffee morning is that your event can be any size you like. Choice of venue plays a big role in this, so you will need to decide where you'll hold your coffee morning before you proceed with planning.
Fundraising coffee mornings are commonly held at homes or in the workplace. These places offer a cosy setting, along with easy accessibility for those attending. Homes and most offices also have kitchens - perfect for coffee preparation - and seating areas for your guests.
If you're planning a larger coffee morning, you can also investigate spaces within your local community. As your event is being held during the morning hours, community halls and businesses may let you use their space for free or for a reduced rate. In fact, a local business may benefit greatly from having so many guests come into their shop at a typically slow time for sales!
If you do decide to hold your coffee morning in a community area, you will need to visit the premises beforehand to determine how many people the space can accommodate and ensure it's appropriate for your coffee morning.
Planning Your Fundraising Coffee Morning
Once you've chosen your coffee morning venue, you can begin planning the actual event. Choose a date that is far enough in the future so you can make adequate plans; this will also ensure that more people are able to plan ahead and attend.
Coffee mornings can be very basic set-ups, or you can choose to optimise the event for additional fundraising. Initially, all you need is a facility to make and serve coffee, and a collection box for donations.
You should plan in advance whether you're going to sell coffee for a fixed price or accept any donation as a goodwill gesture. Determining how much it actually costs to make a cup of coffee is instrumental in making this decision.
Also, make sure you collect donations in a prominent place. Don't be ashamed to ask for donations or talk about your fundraising cause; that's why people are there!
Additional Coffee Morning Fundraising Opportunities
Although you can raise a decent amount of funds by holding a basic, no-frills coffee morning, you may also wish to take advantage of additional fundraising opportunities, such as selling cakes and biscuits or holding a raffle or contest.
You can double or triple your fundraising during a coffee morning by holding additional activities. The longer people linger at your coffee morning, the more money you'll raise for your charitable cause!
Publicising Your Fundraising Coffee Morning
How, and to what extent, you advertise your fundraising coffee morning depends primarily on your choice of venue.
For a smaller gathering, like in a home or small office, you can simply invite people by word of mouth or by sending invitations. However, you should ask people to RSVP for a home or office coffee morning, so you don't under-prepare for the number of guests who will attend.
For a community coffee morning, you'll need a bit more publicity. Make signs to advertise your event, with the date, time and location displayed prominently. Also, ask permission from local businesses to leave fliers on the counter for interested parties. You can even go door-to-door or make announcements at other local events, such as bingo or school recitals, to publicise your event.
The Day Of Your Coffee Morning Has Arrived
With the right preparation, the day of your fundraising coffee morning can be stress-free.
Be sure to arrive at the venue early to set up chairs and start making coffee. You want everything to be ready for the arrival of your first guests, and it's inevitable that some people will arrive ahead of schedule!
When the time comes to start your coffee morning, it's a good idea to have someone positioned near the doors to recommend donations and inform people of other events taking place (such as cake sales or contests). Remember, you will need to set your own policy about minimum donation amounts; however, most people who come to a coffee morning understand the process and are happy to contribute without prompting.
Once your event is in full swing, you're well on your way to fundraising success. All that's left to do is mingle, keep the coffee pot brewing and remind people about your fundraising cause!
You might also like...
Hi there I have an idea for a fundraiser I have a couple of friends who suffer from different illness and I would like to do a fundraiser for them as I haven't seen any fundraising for it and I would like to know how I can go about it I think it's important for some people to understand what they are going though and that. I know fundraising for cancer research is amazing I have always supported it as my dad had cancer when I was a little girl aged 5 but I want to try and help my friends. Thank you.
Tam- Your Question:
Need more info about coffee morning
---
Our Response:
Unfortunately, this is all the information we have. You may have to do an online search, if you need any further information.
IdeasFundraising
- 22-Feb-18 @ 11:33 AM
I would love to do a coffee morning to raise money for a mayjorettes troupe which is tiverton new generation we buy all our dresses and all out equipment and we do competitions which we go all over Devon and we book buses and it would be amazeing of we had our own bus could you let me how I go about organising a coffee morning
Tam
- 21-Feb-18 @ 6:29 PM
Re raffle. Is it legal to sell a strip of tickets, from a ticket book, thereby the buyer presumes they have 5 chances, and not tear the strip up, so person only has one chance of receiving a prize? I thought this had been made illegal. Good advice on your pages. Thank you.
wren
- 15-Jun-15 @ 7:00 PM