Fundraising for Gap Year Students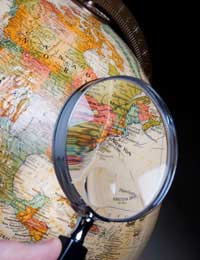 Taking a gap year is meant to be an exciting year of personal growth, but it is also one which can be easily combined with fundraising to make the experience even more enriching. Volunteering and fundraising in your gap year shows a positive level of commitment to universities and employers whilst also providing valuable experience in real world situations.
There are many options for gap year fundraising. You can raise money for a cause from your home, using traditional fundraising ideas, or you can take advantage of the freedom provided by your gap year to break away from the mainstream ideas and do something bigger abroad.
Gap Year Fundraising as University or Work Experience
Now or in the future, employers and educators will look upon your gap year activities as part of the experience you bring to their company or university.
You can fundraise by doing nearly anything; however, raising money by working for a cause related to your eventual career plans is proof of the personal commitment to your studies.
Here are some ideas for fundraising, grouped by educational pursuit:
Business - Work in a charity's administration office; help a local charity with bookkeeping; plan fundraising events for a charity or group; become a private tutor in exchange for fundraising donations
Marketing - Design fundraising advertisements and pamphlets for a charity; organise an event, such as a car boot sale or fundraising party; run a small fundraising event and get the media involved
Science and mathematics - Do landscaping jobs for neighbours in exchange for a donation; become a private tutor or offer bookkeeping services in exchange for donations
Liberal arts - Hold a fundraising recital or show; make and sell items to benefit a charity; Design posters for charity events; collect book and clothing donations for underprivileged children
Gap Year Fundraising Trips
With no steady home commitments, a gap year is the ideal time to go on a fundraising excursion or trip. You can travel anywhere in the world and raise funds and awareness for your cause.
Fundraising trips typically require a minimum level of fundraising commitment before they become profitable. If you plan your trip through a fundraising trip company, they will tell you what that level is. If you are planning your trip alone, you will need to determine your "break even" point, taking into account your travel expenses, food and accommodation.
For students who know their educational and career paths, gap year fundraising trips can also provide excellent educational background. For example, if you plan to study medicine, you may choose a trip where you can help out in a third-world hospital setting. The fundraising trip you plan is entirely up to you and your cause.
Making the Most of Your Gap Year
Gap years are a tremendous time in the life of a student; you can do almost anything with your time and energy. Combining this free time with altruism and fundraising is a natural - and rewarding - pursuit.
To make the most of your gap year fundraising, choose a cause that will enrich your studies or career path. You can raise money at home or abroad, learning skills that will eventually form the foundation of your adult life, whilst also helping a worthy cause. This makes gap year fundraising not only beneficial to your charitable cause, but also to your own personal development.
You might also like...