Organise a Dating Evening Fundraiser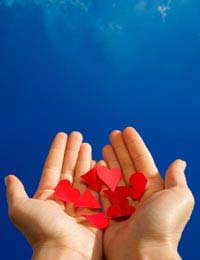 Dating events are one of the more unusual fundraisers but they are increasing in popularity. Dating evening fundraisers are a way for participants to meet new people and raise money for a good cause.
The Rising Popularity in Dating Evening Fundraisers
It only takes a quick search on the internet to see just how popular dating sites are. There are numerous free to join dating websites but there are just as many dating sites that charge for membership. Although the stigma has dwindled in recent years, some single people are still uneasy when it comes to joining dating sites. But there is no doubt that dating websites and events such as speed dating are hugely popular. A dating evening fundraiser can bring people together with the emphasis on fundraising rather than simply paying for a dating service.
The Benefits of a Dating Evening Fundraiser
One of the most important factors in any fundraising event is the amount of people involved. Everyone knows someone who is single and it should be easy to involve people in this type of fun event. The other advantage of a dating evening fundraiser is that it can become a regular event. A dating evening can take place as part of a fundraising event day or can be a stand alone event during a campaign. Participants can be made aware of the event well in advance and can organise their schedules and turn the event into a night out.
Setting up a Dating Evening Fundraiser
Dating evening fundraisers are extremely simple to set up. Pubs and restaurants can be hired for the event but negotiating with the managers will help to keep overheads low. Many pubs, restaurants and hotels will allow the use of their premises for free if the event is likely to bring in business. Advertising can take the form of flyers, emails, social networking sites and advertisements on local radio and local newspapers. Always mention that the event is for a good cause as this could mean fees being waived. Word of mouth will also be a great way to publicise the event.
Speed Dating Evening Fundraisers
Speed dating is one of the easiest and most popular dating fundraising events. Participants turn up at the event and are presented with score cards on which to rate their dates. A time limit is set for each date, usually three to five minutes. At the end of the speed dating event the score cards will be handed to the event host who will assess and see if any matches have been made. The anticipation at the end of the evening will be one of the most fun parts of the event.
Raising Funds through Dating Evenings
There are a few different ways to raise funds throughout the dating evening. Participants can be charged entry to the event in order to reserve their places. Donations can also be collected throughout the evening as well as raffles where participants can win dinner for two. Extra events can take place during the evening such as bachelor auctions where participants can bid on a date for the evening. Dinner, drinks and dancing can also be provided with a percentage of the cost going to the fundraising cause. Getting creative with ideas should mean additional funds can be raised.
Points to Remember When Organising a Dating Fundraiser
There are some points to keep in mind to ensure the smooth running success of a dating evening fundraiser. These should include:
Incentives such as a complimentary free drink can be included in the price of the ticket
The larger the venue the larger the amount of people can attend the event
Try to keep male and female participants approximately equal or to a good ratio
Keep things light hearted and ensure that the evening's host has plenty of witty repartee
Keep in mind there will be nervous participants and hosts should try to put them at their ease
Give plenty of notice before an event to ensure that participants have a free schedule for the evening
A dating evening fundraiser can be a real winner when it comes to raising money for a charity or good cause. Overheads can be low and this can be a recurring fundraising event. There are plenty of single people who will jump at the chance to meet others in a fun environment that will also benefit a worthwhile cause.
You might also like...