Get Healthy and Raise Funds for Health Issues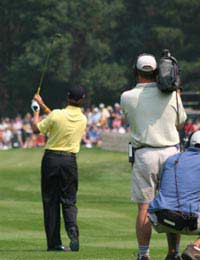 Health issues have always played a large part in fundraising activities. Fundraisers can use sponsored sports to get healthy and raise funds for specific health issues.
Fundraising and Health Issues
Health issues are one of the most popular fundraising causes. Health issues such as breast cancer, heart disease and diabetes are just a few of the many health problems that charities raise funds for every year. Volunteers and fundraisers are always required by health charities around the United Kingdom. But fundraisers can choose to organise their own fundraising events and then donate funds to a charitable cause. Sports activities are one of the most popular ways to raise funds for health issues and to get healthy.
Choosing a Fundraising Health Issue
Almost everyone will know someone who has had a serious yet very common health issue. Cancer, heart disease and diabetes are three of the major diseases affecting people in the UK. Unfortunately there are many more health issues to choose from. Many fundraisers choose to raise money for people within their local community who are afflicted with diseases and need expensive hospital treatment. Children with serious health issues are unfortunately a very common fundraising cause. Fundraisers can decide during the planning stage which health issue they wish to raise funds for.
Getting Healthy With Fundraising Sports Activities
One of the most famous UK sports fundraisers is Cancer Research's Race for Life event. Race for Life is a women's only event where participants run, jog or walk for 5Km. All of the sponsor money raised during this event goes towards cancer research and so far £370 million has been raised by 4.7 million women. Race for Life events are held every year across the UK. Fundraisers can also choose this type of sponsored sports activity to raise funds for a wide range of other health issues.
Lose Weight and Raise Funds
Britain does seem to be a nation obsessed with losing weight and staying healthy. Sponsored slimming events are a great weight to get fit and healthy while raising funds. The health benefits of healthy eating, losing weight and exercise are obvious, and fundraising can be an additional goal. Another benefit is that a group of fundraisers trying to lose weight can provide encouragement and support to each other. Fundraisers who are considering sponsored slimming should take appropriate medical advice before commencing.
Sports Activities for Fundraising
There are numerous sports activities that can be turned into fundraising events. These sports fundraisers can be undertaken by individuals and groups and can take place throughout the year. Fundraisers can include any from the list below:
Swimming, cycling and running
Raft races, hill walking and golf tournaments
Yoga marathons and dance events
Netball, basketball, cricket and football tournaments
Paintball tournaments and treasure hunts
Extreme sports such as abseiling, hand-gliding, sky-diving and para-gliding
Tennis and bowling tournaments
Orienteering, aerobics and triathlons
Fundraising and Dance Events
Dancing is another popular activity that can be used as a fundraiser. In fact many dance clubs in local communities do raise a great amount of money for charitable causes. Dance competitions and sponsored dance-a-thons are a fun way to raise money and can be held on a regular basis during the year. Many weekly local dance clubs do set aside one night per month specifically as fundraising evenings. Regular fundraising events such as these are an excellent way to attract publicity from the local media, which can draw more people to the dance clubs.
Precautions When Holding a Sports Fundraiser
There are health, safety and insurance considerations to be taken into account when organising sports fundraisers. Fundraisers who are considering any type of extreme sports or sports where injuries could occur should ensure they have the appropriate insurance in place. Limited liability insurance should be taken out for sports events where members of the public are taking part. Participants who are taking part in long running sports events such as sponsored slimming or long distance running should have a medical check-up as a precaution.
Sponsored sports activities are one of the most popular ways to raise funds for good causes. Funds raised are vital additional resources towards financing research on many common diseases in the UK. Fundraising for health issues can make a real difference towards saving lives in the UK.
You might also like...