Raising Fund Via the Internet: A Case Study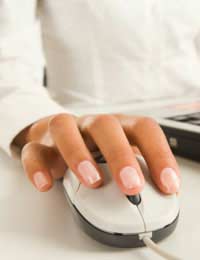 Jaime is in the early stages of using her e-commerce website to raise money for breast cancer. This is an example of one way that businesses can become involved in charity fundraising. The fund was set up to coincide with Breast Cancer Awareness month in October 2007 and is still going strong.
We caught up with Jaime to find out how she uses her website – stunningstraps.com - to raise funds for breast cancer. She explained: "Ten per cent of the web-based sales from the site will later be donated to a breast cancer charity of our choice. The website sells decorative Bra Straps so women can buy a bra strap of their choice and at the same time be donating to our breast cancer fund."
The website is used for both profit and charity fundraising, which may be something that some business-owners are worried about. Jaime explained why she works like this: "The website is for both. I would like to make a success of the business and thought it would be nice if I could use the website to raise money for charity as well as for my personal gain."
So, why online fundraising? Jaime described some of the advantages that online fundraising has for her and how it could benefit other businesses: "If this takes off it will mean I can raise money with less effort and also since it is a percentage of my sales I don't need to inject any cash into the fundraising since I have already done that for my business."
It's early days for Jaime fundraising through her site but the venture looks promising. So far she has raised in the region of £1.000.
Fundraising Online: Hints And Tips
Jaime described some of the issues she has come up against so far through raising money online for breast cancer and how she overcame them: "I did initially try and do it with a particular charity but there was too much red tape" she said "so I thought this way I have total control and its much less admin."
Jaime feels it's too early for her to be offering fundraising tips yet, but she does urge other businesses to get involved in charity fundraising. She said: "Even if one in ten websites raised £100 for charity just think how much better off the charitable organisations would be."
Our tips for fundraising through an e-commerce site are:
Make your fundraising activities clear on the home page and when people buy goods and receive a receipt.
Issue a press release or news item on your site when donations are made to charities – keep customers updated.
Publicise your fundraising on marketing materials.
Fundraising through an e-commerce site isn't the only way to raise money online. Other ideas include:
Company-sponsored blog activity: For example sponsored blog comments or sponsored clicks.
Paid advertisements: You could display another company's advertisement in return for them making a charitable donation.
Online donation: Use sites such as justgiving to enable people to make online charitable donations.
You might also like...