Internet Fundraising Ideas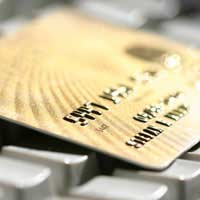 Fundraising on the Internet is very popular due to the simplicity and availability of fundraising options. Technology is no longer a barrier to raising money online, and it's possible to set up a full-scale fundraising venture on the Internet without ever leaving the comfort of your home or office.
Although fundraising online does require basic knowledge of the Internet, it is a lot simpler than most people think. Companies, many of them providing free or ad-supported services, are available to help you with nearly anything you want to do online, from social networking and blogging to Internet auctions and online payment processors.
Here are some Internet fundraising ideas you can start doing today:
Sponsored Internet Activity
Several years ago, a blogger did a very simple thing for charity - he counted to one million live on the Internet. His fundraising efforts, called MillionCount, were filmed live in his living room over the span of several months. Despite the simplicity of his Internet fundraising idea, donations came pouring in from all over the world.
Before you start doing a sponsored activity on the Internet, you'll need an idea that will be fun to follow online, either through Internet videos, blog entries or a website you set up. Here are some suggestions:
Sponsored ball games - See how long you can keep juggling, bouncing a ball or playing catch with a friend. You can take pledges for how long your activity will last, or allow viewers to make flat donations to your cause.
Crazy activity - Film yourself doing something wacky (but safe) for your charitable cause. You can eat weird foods like chilli peppers, or do activities like card stacking or collecting bottle tops.
Weird talents - If you've got an unusual talent, now is the time to show it off!
When you're planning your sponsored activity, always keep your Internet audience in mind. Make the videos lively, engaging, and short enough that they can be watched by casual followers. For longer activities, consider doing a video stream so people can follow your fundraising quest live on the Internet.
Fundraising Through Online Sales
You can raise money for your charitable cause and tidy your house at the same time by selling second-hand items online. Sites like eBay (auctions) and Craigslist (classified ads) make it easy to post Internet listings for your unwanted items, and site users can bid or offer a price to buy the items.
You can sell nearly anything on an Internet auction or classified ads site, but here are some of the more popular (and profitable) items put up for sale:
DVDs, CDs and books
Collectibles
Electronics
Clothing and shoes
Baby clothes, toys and accessories
Household items and decorations
The items you sell don't need to be new, provided you include this information in your auction listing. In fact, most of the items sold on Internet auction sites and through Internet classified ads are second-hand.
Using Social Media For Fundraising
Fundraising online has never been easier; you don't even need a website or coding skills to get started. You can use existing web tools like blogs (available for free from companies like BlogSpot) or social networking sites like Facebook and MySpace to publicise your fundraising idea.
Although you're using the Internet to market your fundraising endeavour, you don't have to carry out a specific activity online. All you need to do is make people aware of your cause and give them a way to donate.
Tracking Your Internet Fundraising
Internet payment sites like PayPal and online bank transfers through BACS make fundraising on the Internet even simpler for both fundraisers and their donors. Internet users can make donations instantly and securely using these payment methods. Also, because payments are instantaneous, you can immediately see how much money you've raised through your fundraising efforts, so transactions are easier to process and track. This is much simpler than waiting for cheques to clear or cash to be deposited into your account!
This ease of use makes Internet fundraising ideal for all types of people. Getting started is as simple as turning on your computer and launching your great idea to the world!
You might also like...