Website Fundraising Ideas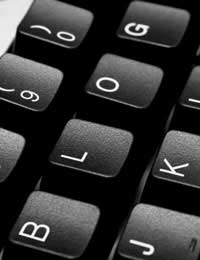 If you have a website or have ever thought of starting one, now is the time to do it. Personal websites are a fantastic way to keep up with your friends and family, and they're also great for coordinating plans like fundraising and charity work.
There are lots of ways you can use a website for fundraising. Here are some ideas:
Company-Sponsored Website Activity
In the blogging world, asking a company to sponsor comments is becoming an increasingly popular activity. In exchange for publicity and exposure, a business pays a set donation for every comment left on your blog during a particular time period. This concept can be extended to your website fundraising activities too.
If you have a blog, comment sponsoring is the way to go. However, if you have another type of website, such as a personal page or a photo gallery, ask a local business to sponsor a different web activity. You can ask for sponsorship for website clicks, unique visitors, or even click-through links to your sponsor's page. All of these methods can easily be tracked through most website statistics programmes; Google Analytics is one free example.
Fundraising With Paid Website Advertisements
Similar to the sponsored web activity, you can display paid advertisements for businesses in exchange for a donation to your fundraising cause. These offer great publicity for participating companies whilst still allowing you control over the content you display on your site.
There are several ways you can run paid advertisements on your site. First, you can coordinate the ads yourself by requesting a flat donation amount in exchange for placing an ad on your site for a certain time period. This is the easiest process to set-up and can be done in an afternoon. Alternatively, you can sign up with an ad hosting company that will work with your sponsoring companies, or third-parties, to display and track a variety of advertisements on your site.
Common ad placement areas include: banner ads, vertical sidebar ads and block ads within your content area. If you have a blog, you can also feature advertisements within individual blog entries.
Use Your Website To Coordinate Fundraising Activities
Websites are no longer static entities. Dynamic sites like message boards and social networking sites are incredibly popular, facilitating an instant exchange of opinions and information. You can use dynamic features on your website for fundraising in several different ways.
First, you can use an Internet message board to publicise offline fundraising activities, or to coordinate a sponsored activity among your online readership. Blogs are another website tool that can help organise online or offline fundraising activities in a similar way. For example, get several of your site visitors to fundraise with you and complete a sponsored activity together on the same day; you can even film your activity and place the video on your website.
By using your website to organise online and offline fundraising, you have the added benefit of getting other people involved in your fundraising efforts too, which means even more donations for your charitable cause!
Getting Started With Website Fundraising
All you need to get started fundraising online is a website. You can purchase website hosting for a minimal yearly fee from a web hosting company, or sign-up with free blog or web space providers (these are usually ad-supported, so you will need to tolerate some advertisements on your website). There are also various tools and templates on the Internet that will help you build a website from scratch, with or without knowledge of HTML, the web coding language.
Once your website is up and running, tell some of your friends to check it out and you're ready to go!
Website Fundraising Is About Communication
Websites are primarily used as methods of communication on the Internet. From giant online communities like Facebook to your own family website or blog, people come online to find and share information.
It doesn't matter what type of site you run. Whether you have a personal blog and no HTML coding knowledge or you run a corporate website with thousands of daily visitors, you can use your website to fundraise online, and to get the message out about your fundraising endeavours.
You might also like...