Going it Alone, Individual Fundraising FAQs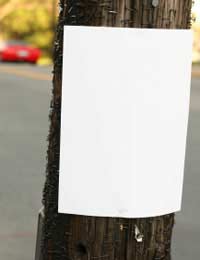 Individual fundraisers who decide to go it alone and support a cause can obtain a lot of publicity. Lone fundraisers can capture the public's attention simply due to the fact that they are making a solo effort on behalf of someone else.
How Can I Attract Publicity through Individual Fundraising?
Fundraising for a good cause can take a lot of time and effort and this is what makes the individual fundraiser interesting to the public. Individual fundraisers do not usually have the support that non profit or charitable organisations have. They are going it alone and using their own time to raise funds for a cause they passionately believe in. This selfless act can capture both the public and the media's attention and bring publicity to the cause. Individual fundraisers embody the saying, 'one person can make a difference' and this does inspire others to donate to the cause.
What is the 'Right' Individual Fundraising Idea?
It's often the case that individual fundraisers will challenge themselves with their fundraising theme. Many individuals have completed what seems like near impossible tasks such as cycling the length of Britain or swimming the English Channel to raise money. Fundraisers do not have to go these extremes but challenging fundraising tasks will usually attract publicity and capture the public's attention. Individual fundraisers can also organise more traditional events such as charity football matches or fun days that involve the whole community.
How Can I Obtain Sponsors and Donations?
Sponsors are an important part of any individual fundraising effort. Support from friends, family, the community and local businesses is guaranteed to boost any fundraising effort. Asking for donations is better than simply informing people of the fundraiser; many people do not give to fundraisers simply because they were never asked. Go through address books and look up old work contacts and then send out emails to as many people as possible. Good relations with previous employers is half the battle when trying to find sponsorship from local companies.
How Do I Publicise an Individual Fundraising Campaign?
Publicity is a major part of any fundraising campaign. Individuals should use as many different ways as possible to get the word out on their fundraising efforts and intentions. Publicity generators can include:
Setting up a fundraising website or using social networking sites
Giving interviews on local radio stations and in local newspapers
Placing fliers in local shops, restaurants and businesses
Obtaining sponsorship from local businesses in return for promoting the business on fundraising websites
Sending out emails to everyone in your email address book
Promote the fundraiser on other charity and non profit organisation websites
Ask friends and family to spread the word on the fundraising challenge or event
Hand out sponsorship forms to as many people as possible including local businesses
Should I Approach Local Businesses for Donations?
There are many large and small businesses that regularly donate to charities and local fundraising events. National stores such as Tesco, ASDA and Debenhams do donate to fundraisers and can offer sponsorship if they think the cause is worthwhile. Local businesses such as pubs, banks, stores and schools may also offer sponsorship and donations in exchange for a name check on fundraising websites. Sponsorship from the local community is not only a great way to raise funds but will also get more people involved in the fundraising.
Should I Mention an Amount I am Intending to Raise?
Having a fundraising figure in mind may give individuals something to work for but if it is set too high this can be quite daunting. Keep things simple with regards to fundraising totals and do not set an unrealistic amount. Remember to keep people informed when totals rise by using online applications that show how much money has been raised. If the intended total financial amount has been set then this can be useful when sending out reminders, especially when nearing the final amount.
What Should I Do When the Fundraiser Ends?
Once the fundraiser is over then thank you emails should be sent out or messages should be posted on websites. The public are more likely to give donations to any future fundraising efforts if they have been kept updated and involved in the fundraiser. Place photographs and information on the outcome of the event and details of how the funds were used. The next step is to take a rest and then start planning the next fundraising challenge.
You might also like...