How to Raise Funds Online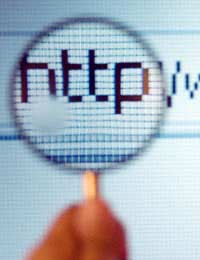 Online fundraising is now a very popular way to raise money. You can raise money online using a customisable microsite of a fundraising organisation like 'justgiving' or through a personal website dedicated to your fundraising activities. This article won't cover raising money through selling online as that is covered elsewhere on the site.
Here are some tips on how to make the most money through online fundraising:
Create A Good Site
If you make an effort with your site, people are more likely to pass it on to others, return to it and, most importantly, make a donation. Use your imagination to get the needs of your cause across and persuade people to donate. Write some copy for the site which is clear, informative and persuasive. Pictures will also help.
Let People Know
It's all well and good having a fantastic site where people can donate money. However, they have to know about it first. You can't have a 'build it and they will come' mentality. The Internet is full of websites and unless you spread the word, it's unlikely that anyone will find your little fundraising site.
Email friends and family. They will usually donate as well so your page will start to fill up and look 'active' so don't stop there! Tell people at work, old friends, people you know through hobbies or a church or community group – anyone. Take advantage of the benefits of the Internet; after all, you can reach people anywhere in the world.
Add a link to your site when you send an email or letter to companies or individuals asking for donations. Read our article 'How to Write a Fundraising Letter' for more tips on this.
You could also add a site link to the end of your emails as a 'signature'. Ask before you do this with work emails. You can also set up a signature in online chat forums so that whenever you post, the signature with a link to your fundraising site will appear.
Let the media know about your fundraising site too – this can really raise awareness of your cause and your fundraising activities. Find out more in our article 'How to Publicise your Fundraising Activity'.
Updates
Keep your site and your donors up-to-date. Update your website regularly with progress reports, news and recent pictures. When you update your page, you have a good reason to send email updates to people on your mailing list (make sure they have agreed).
Always send thank you emails to anyone who donates. A lot of sites, especially the purpose-built microsites will let you automate this process and offer an option to automatically personalise thank you emails. It is really worth taking the time to set this up.
Encourage Donations
At the end of the day the site is there because you want people to donate to your fundraising cause, so make it easy for them to do so. Make the donation process crystal clear and the donate section of the website really stand out. Offer donation options, for example make bank transfer, PayPal and card payment options available. Also, remember that not everyone trusts online payments yet (even systems that are to be trusted) so offer the option to pay by cheque or even over the phone if possible.
You might also like...
Please can anyone advise me on ways to fundraise for my 19 yr old niece and 12 year old nephew to pay for there dad's funeral my niece is next of kin and tragically lost her dad in January he was only 42 they are being pushed to sell there dad's home to pay for funeral and neither of them want to leave the home were they were born and raised and were there dad died it's such a lot of pressure for such a young girl she's dropped out of uni to care for her brother I'm sure if I could help take the funeral cost of her shoulders her and her brother could keep the house please any advice greatly needed thanks Emma
Emma
- 8-Feb-15 @ 4:45 PM